Applying the Biblical principles on "How to Raise Local Funds" by Bouls seedek, Soul Salvation Assuit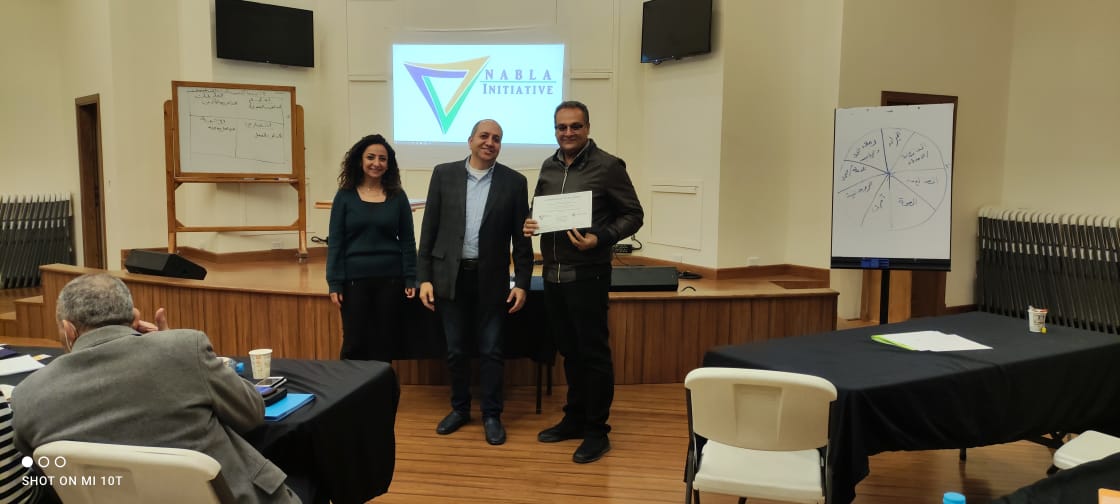 Bouls Sedeek, Managing Director Soul Salvation Assuit, with Adel Azmy NABLA Initiative CEO and Ereny Mounir VP of Training and Empowerment GTP, while celebrating the renewal of their Accreditation for NABLA Standards (December 2021)
I serve as the Managing Director for Soul Salvation Assuit, we are based 400km to the south of Cairo, we are one of the six Founding Accredited members in NABLA Initiative,
We couldn't attend the 2nd conference in June 2021 on "How to Raise Local Funds" which was held in partnership with Support Raising Solutions (SRS). so we asked Adel Azmy to give a summary over zoom which he did in July 2021.
Then we started applying the principles we learned and we summarized it in the following steps:
Collecting telephone numbers and data for our potential donors, whether from inside or outside Soul Salvation Assuit Association.

Preparing a plan to send a periodic Newsletter to them with the news of the ministry, financial challenges and achievements, and those collected names were distributed among the fundraising team we developed.

An intro

short video

was made to clarify the goal of the project (sewing factory and education centers), as well as the expected cost and implementation steps.

We communicate with old and new givers on a regular basis, in which we explain what we have achieved, and what is our updated financial situation and the feasibility of this project for the beneficiaries.

The total needs of the two projects were 330,000 Egyptian pounds, by God's grace, 285,000 pounds were collected, and we still have 45,000 pounds left.
It was and still a challenging process, but we trust in God's promise "Now to him who is able to do immeasurably more than all we ask or imagine, according to his power that is at work within us," Ephesians 3:20
Please pray for Bouls Sedeek and all the team helping him in Soul Salvation Assuit. And for NABLA and all our International Partners to continue providing conferences, training, and resources to pastors and ministry workers, Pray that more local stories of transformation will be recorded and shared so that Egyptians and the wider MENA region will be encouraged to cultivate a culture of generosity